Published Work
Ethan's photography has been widely published in number of magazines, books, and in advertising. The following are select samples of Ethan's published work. See the full list of photo credits.
---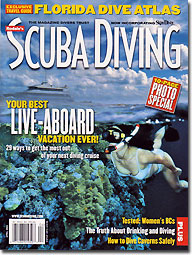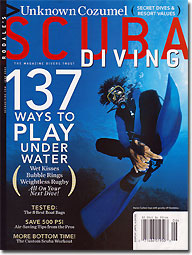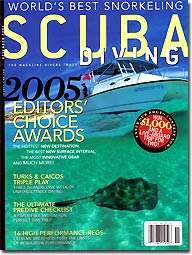 Ethan is a regular contributor to Scuba Diving. Seen here are three covers. Click here to see more samples of Ethan's contributions to Scuba Diving. Learn more about Scuba Diving.
---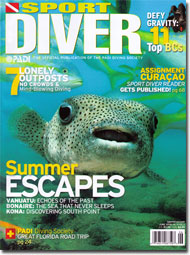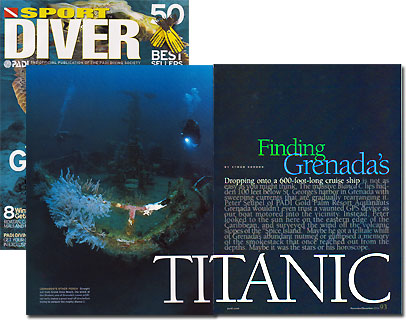 Ethan is a frequent contributor to Sport Diver. Seen here are the June '06 cover by Ethan and the opening two page spread of one of his many feature articles that have appeared in Sport Diver. See the full layout. Learn more about Sport Diver.
---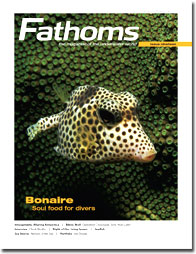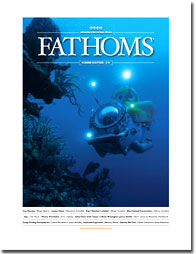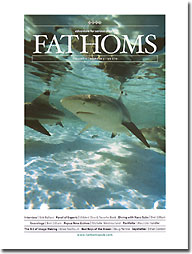 Ethan served as editor of Fathoms from May 2005 - February 2008. The top two covers appeared while Ethan was the editor, the bottom cover appeared when he was a contributor.
---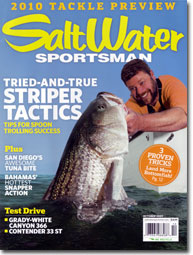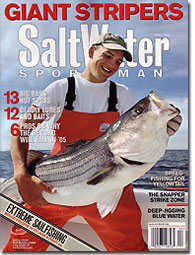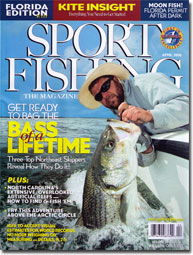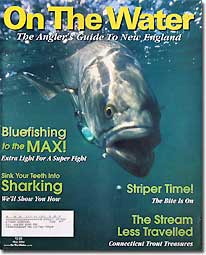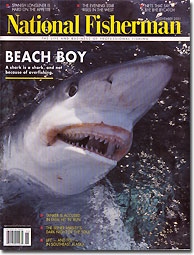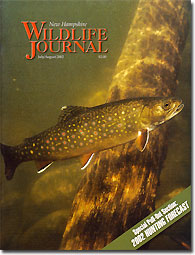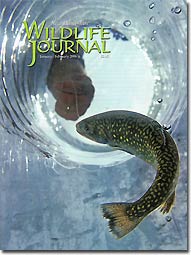 Ethan is a frequent contributor to a variety of magazines specializing in fishing and wildlife. Seen above are just some of the many covers that Ethan has shot for Saltwater Sportsman, Sport Fishing, On The Water, National Fisherman, and the New Hampshire Wildlife Journal.
---
Ethan's work has also appeared in several international magazines.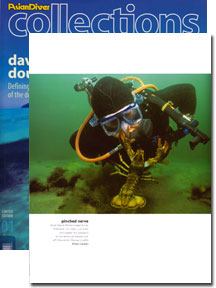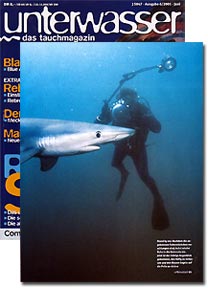 Ethan's work appears in Asian Diver (Singapore), Unterwasser (Germany - see a sample), and DIVE magazine (UK).
---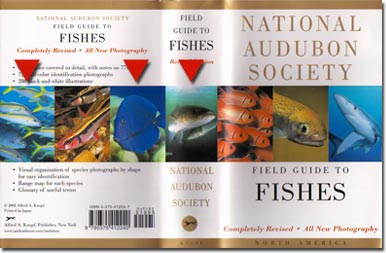 Three out of seven images used on the cover of the National Audubon Society Field Guide to Fishes were Ethan's images. Other book credits include: Successful Underwater Photography by Brian Skerry & Howard Hall, Hooked! America's Passion for Bass Fishing, Follow That Fin! Studying Dolphin Behavior, and Fly Fishing For Striped Bass. Seen below, the cover of Rudow's Guide to Fishing the Chesapeake.
---
Ethan's photographs and writing have appeared in many national and international magazines, including:
Aqua
Asian Diver (Singapore)
Boating
The Boston Globe
Caribbean Travel & Life
Discover Diving
DIVE (UK)
Fathoms
Field & Stream
The Fisherman
Flyfishing in Saltwaters
Go Boating
Massachusetts Wildlife
The Middlesex News
The National Fisherman
National Geographic Adventure
New Hampshire Wildlife
Offshore
On the Water
Ourdoor Life
Outside
P.O.V.
Power (Hong Kong)
Saltwater Fly Fishing
Saltwater Sportsman
Scuba Diving
Scuba Times
Skin Diver
Sport Diver
Sport Fishing
Untervasser (Germany)
and others
His photography has also appeared in the following books:
50 Places to Dive Before You Die, interior photos plus Ethan wrote the foreword
National Audubon Society Field Guide to Fishes, cover photos
Successful Underwater Photography by Brian Skerry & Howard Hall
Hooked! America's Passion for Bass Fishing
Follow That Fin! Studying Dolphin Behavior.
Rudow's Guide To: Fishing the Chesapeake, cover photo
New England Stripers, A Fishing Anthology, cover photo
Fly Fishing For Striped Bass, spine photo and inside images
Commercial clients include:
Trinidad & Toubago Tourism Development Company
The Wakaya Club
Shimano
Winstanley Associates
Scott Advertising
Caradonna Dive Adventures
Reef & Rainforest